EVENTS IN
MAY:

HENRY GEORGE HOUSE
122 LITTLE EVELEIGH STREET
REDFERN NSW 2016

RECOMMENDED EXTERNAL EVENT:
OPEN FORUM AT THE HUMANIST HOUSE
10 Shepherd Street, Chippendale NSW2008
8:00 - 9:30
Wednesday, 1st May 2019

"WHO'S AFRAID OF THE INTERNET?"


Come & listen to Andrew Constantine, cyber-security expert and adviser to Executives of public and private companies and government departments, who will discuss the nature and risks in operating in the internet
RECOMMENDED EXTERNAL EVENT:
BOOK LAUNCH. FRANK STILLWELL'S
THE POLITICAL ECONOMY OF INEQUALITY
Hosted by Progress in Political Economy
at Sydney Trades Hall
337 Sussex Street, Sydney 2000
Wednesday 8th May 2019
5:30 - 7:00PM




Is there a science to producing vast amounts of wealth at the cost of increasing inequality, economic precarity & producing poverty? Listen to the author, a towering figure political economic thought & a high-powered panel of reviewers.

Speakers:
Frank Stilwell, Emeritus Professor of Political Economy, University of Sydney
Helen Szoke, Chief Executive Officer, Oxfam Australia
John Graham, MLC, Vice President, Evatt Foundation

Chair: Christopher Sheil, Senior Fellow in History, UNSW and President, Evatt Foundation

PRIVATE VIEWING & DISCUSSION
6:00 - 8:00 PM
Friday 10th May 2019



Robert Redford stars in this gritty, documentary-like tale of an idealistic, good-natured attorney whose high standards are soiled by his run for political office. Jeremy Larner's adapted screenplay won an Academy Award and Redford delivers one of his best performances in a movie that, when viewed in the age of soundbite-and-poll-driven politicians, seems more timely than ever. (excerpts from Rotten Tomatoes)

Join us for an evening to view & discuss the movie in anticipation of Australia's coming elections.


SPECIAL COURSE: REFLECTING ON THE CONDITION OF LABOUR
FRIDAY 17th MAY 2019
2:00 - 5:00 pm
Is Henry George's The Condition of Labour, his last complete published work before his death, as timely today as it was one and a quarter century ago? This course will be an exercise in reflective thinking over Georgist material in the context of current events and contemporary issues.


SPECIAL COURSE:
GEORGIST MONETARY THEORY
SUNDAY 19th MAY 2019
2:00 - 4:00 pm


The course is a response to the question, "Did Henry George have anything to say about money?" Others simply cite his famous words, "If you had all the money in the world & I had all the land, how much will I charge you for your first night's rent?" His last unfinished work, The Science of Political Economy, dedicated Book V: Money -- the Medium of Exchange and the Measure of Value to a more extensively discussed the topic than he did in Progress and Poverty. Learn how it inspired people like Silvio Gessel who successfully advised Mayor of Worgl, Austria that turned around this small towns fortunes in the Great Depression in the early 1930s.

Tutor: Joffre Balce. Secretary of the Association for Good Government. Former Chief Economist of the Philippine Deposit Insurance Corporation


DOCUMENTARY VIEWING & DISCUSSION:
THE NEW SILK ROAD
FRIDAY 31st MAY 2019
6:00 - 8:00 pm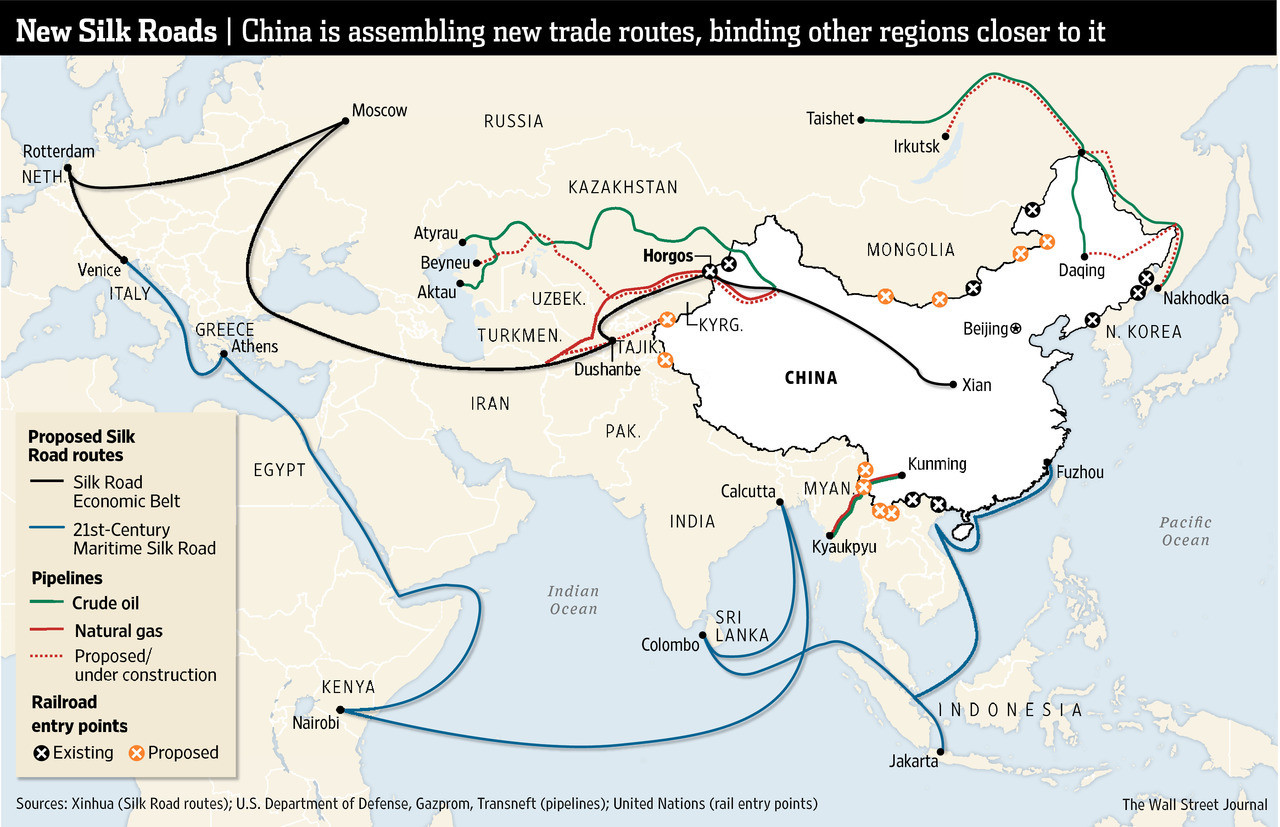 Join us for an evening of viewing two documentaries -- Peter Frankopan's VPRO documentary & CNBC's feature hosted by Dr. May-yi Shaw -- on the old and new silk roads & discussing the political economic ramifications for the world.

=============================
PAST EVENTS
APRIL
SEMINAR: IS THE GEORGIST WAY TO JUSTICE DIFFERENT?
SUNDAY 14th April 2019
2:00 - 4:00 PM
As heated as it was over a Century ago, the idea of justice, which is giving each person their due, continues with much passion and fervour. However, its fulfillment through the promise of the elusive Utopia, a society free from want and equality in opportunity, has led to various unexpected outcomes and various criticisms on competing ideologies' nature of the person and society itself. Is society a market or an organization? Are rights imbued by a government or is they inherent in our essence as human beings? How is social equality attainable, if if is possible?
Join us for an afternoon in exploring and discussing a perspective on social justice that challenges the conventional debates between the left and the right, a mode of thought once popular in Australia and New Zealand when both countries had the highest per capita incomes in the world.


Speaker: Richard Giles
President, Association for Good Government
Mr. Giles has been the Secretary of the Association for Good Government and the Head of the School of Social Sciences for over two decades. He was the Editor-in-Chief of The Good Government, a bi-monthly magazine published by the Association that reported and discussed on burning issues in which the teachings of Henry George, the most popular 19th Century political economist at the time, would have relevance.

Following the Seminar are
FREE COURSES

Are you interested in exploring a perspective and approach that could very well lead to a "peace and justice economic complex" where resolving conflicts, upholding human rights and restoring nature are possible, efficient and necessary?

Below is the schedule of FREE COURSES that thrive on participation, reflection and discussion to build such a vision:

Introductory: Economic Philosophy
10:00 am - 12:00 nn & (repeat) 3:00 pm - 5:00 pm.
Monday. 15th April.Monopoly vs. Prosperity.
Tuesday 16th April. Principles & Economics 1.
Wednesday 17th April. Economics 2 & Public Policy.

Intermediate: Political Economy
10:00 am - 12:00 nn & (repeat) 3:00 pm - 5:00 pm
Wednesday 24th April: Settlers of Catan. Origins of Society.

Thursday 25th April: A Free & Open Society; Enclosure

Friday. 26th April: An Enslaved Society & Liberation.
Â
Â
READING COURSE: CONDITION OF LABOUR
SUMMARY & CONCLUSIONS
Saturday, 27th April. 2:00 - 5:00 pm.

In this 1891 work, George issues a passionate call to Pope Leo XXI to reconsider his public denunciation of the very notions of egalitarianism and opportunity that George had championed throughout his career as an economist. While fully sharing the sympathy with the exploited worker in the Industrial Revolution, he entreated the Pope and all who read his Open Letter to consider the very roots of economic oppression – the application of private property.

Clarifying the nature and function of land values, labour wages and capital returns leads to social justice, economic equity and the end of poverty.
Â
MARCH

As part of the Association's Community Outreach, the following events will be held at
ESPERANTO HOUSE
143 Lawson St, Redfern NSW 2016
UNLESS OTHERWISE INDICATED
PRIVATE VIEWING & DISCUSSION:
FAHRENHEIT 11/9
Saturday, 2nd March. 2:00 - 5:00pm.
"... a reference to the date of Donald J. Trump's 2016 election victory. Despite that, Trump himself is a secondary figure in Moore's film, which is far more focused on the far more relevant and interesting questions of what – and, critically, who – created the climate in which someone like Trump could occupy the Oval Office ...

The single most significant defect in U.S. political discourse is the monomaniacal focus on Trump himself, as though he is the cause – rather than the by-product and symptom – of decades-old systemic American pathologies ...

Personalizing and isolating Trump as the principal, even singular, source of political evil is obfuscating and thus deceitful. By effect, if not design, it distracts the population's attention away from the actual architects of their plight.  (Glenn Greenwald. September 22 2018. The Intercept)


READING COURSE: CONDITION OF LABOUR
CHAPTERS TWO AND THREE.
Friday, 8th March. 2:00 - 5:00 pm.
CLUB REDFERN 2/159 REDFERN ST.
REDFERN NSW 2016

Here, in this 1891 work, George issues a passionate call to Pope Leo XXI to reconsider his public denunciation of the very notions of egalitarianism and opportunity that George had championed throughout his career as an economist.
SEMINAR
BEYOND RHETORICS:
EVIDENCE-BASED POLITICS
ESPERANTO HOUSE
SATURDAY 9th MARCH
2:00 - 4:00 PM

What is evidence-based policymaking and governance compared to the current traditional politics? How does it intend to make a difference and does it help in the pursuit of social justice & equality in rights?

Join us for a afternoon with Andrea Leong, Leader of the Science Party, to explore a most interesting and relevant topic.


EXTERNAL EVENT: PHILO AGORA
(entry $5)
THE THOUGHT EXPERIMENT: WHERE PHILOSOPHY MEETS OTHER DISCIPLINES
HUMANIST HOUSE
10 Shepherd Street, Chippendale NSW
7:00 - 8:30 PM Monday 11th March


A thought experiment typically presents an imagined scenario with the intention of eliciting an intuitive or reasoned response about imagined situation, the range of responses and the possible outcomes. Referred to in German as Gedankenexperiment, Gedanken-Experiment, or Gedankenerfahrung, a scientist or mathematician considers some hypothesis, theory, or principle for the purpose of thinking through its circumstances, consequences and outcomes and further evaluating their possibility and viability. Given the structure of the experiment, it may not be possible to perform it here and now, if at all. Even if it could be performed, there need not even be any intention to perform it. Hence, what purpose does the thought experiment serve? That is the philosophical question.

The Speaker Joffre Balce completed a Bachelor of Arts in the Humanities, a MSc in Industrial Economics & pursued a PhD in Law. He is assumed staff, management and advisory positions in academia, government, private corporations and non-profit organisations. He currently serves as the Secretary of the Association for Good Government where he teaches political economy through reading courses, discussions and board games and does outreach across Asian countries.
ECONOMIC HISTORY I:
THE CRADLES & CYCLES OF CIVILISATION
ESPERANTO HOUSE

Saturday, 16th March. 2:00 - 5:00 pm
Tutor: Joffre Balce, Secretary


This is the first of a series of four lectures to help familiarise participantswith the history of economic ideas as a response to the  sociopolitical milieu from a Georgist perspective of association in equality in rights, individual agency & mutual respect. This installment surveys the origins of civilisations, their decline and the recovery of some. the resilience of others & rise of new ones from the beginnings to the medieval times. Important to the topic is the ideas of locational advantage & fundamental choices of societies in production, distribution, trade & war as well as fiscal and monetary governance.

FACULTY DEVELOPMENT.
GAMES GEORGISTS PLAY: CATAN
SUNDAY. 17th MARCH. 2:00 - 4:00
CLUB REDFERN 2/159 REDFERN STREET



This is the first of a series that will explore the medium of games to demonstrate, examine and discuss the political economic principles of Henry George as elucidated in his primary literature. The workshop is designed for prospective tutors of our core curriculum.

The Settlers of Catan, sometimes shortened to Catan or to Settlers, is a multiplayer board game designed by Klaus Teuber and first published in 1995 in Germany by Franckh-Kosmos Verlag (Kosmos) as Die Siedler von Catan. Players assume the roles of settlers, each attempting to build and develop holdings while trading and acquiring resources. (Wikipedia)

SEMINAR:
LEGAL IMPLICATIONS OF THE POLITICAL ECONOMY OF HENRY GEORGE ON INDIGENOUS PEOPLE'S RIGHTS
ESPERANTO HOUSE
143 Lawson St, Redfern NSW 2016
Saturday, 30th March 2:00 - 4:00pm.



In his seminal work Progress and Property, Henry George took the position that autochthonous (original/earliest) inhabitants of any land should not have special rights to land compared to other human beings, particularly later arrivals, solely by virtue of being "first peoples". The basis for his view was that rights to ownership and use of land should be equal and eternal for all humans.
The speaker suggests that Georgist philosophy is indeed consonant with the recognition of Indigenous self-determination and rights to land not due to prior Indigenous inhabitation of land but by reason of broader and common concepts of equality, justice and sustainable management. The talk concludes with the theoretical appeal in recognising Indigenous peoples' rights to conservation areas and equitably applying the Georgist land value tax solution as a tool to end inequality and poverty and to bring about sustainable development for local Indigenous communities and other sections of society.

Speaker: Yogeswaran Subramaniam PhD Law (UNSW)
Associate Member, Centre for Malaysian Indigenous Studies of the University of Malaya


PAST EVENTS IN FEBRUARY
As part of the Association's Community Outreach, the following events will be held at
HUMANIST HOUSE
10 Shepherd Street, Chippendale NSW
UNLESS OTHERWISE INDICATED
PRIVATE VIEWING & DISCUSSION:
The Spider's Web: Britain's Second Empire
Saturday, 2nd February. 2:00 - 5:00 pm

A documentary released in Mexico during May 2017 which details the transformation of the UK as a colonial super power to a global financial power. It suggests that the City of London Corporation and its banks have done tremendous damage to the world economy since the 1960s and that up to half of all offshore wealth (globally) is hidden in one of many British offshore jurisdictions. With contributions from leading experts, academics, former insiders and campaigners for social justice, the film claims to highlight how in the world of international finance, corruption and secrecy have prevailed over regulation and transparency, and the UK is right at the heart of this.
The film was co-produced by Tax Justice Network founder John Christensen, and is based in part on the book, Treasure Islands, by expert on British offshore havens Nicholas Shaxson; an interview with Shaxson is one of its major elements. Christensen was an advisor to the Queen's government of the island of Jersey for a number of years.
READING COURSE: CONDITION OF LABOUR.
INTRODUCTION & CHAPTER ONE.
Friday, 8th February. 2:00 - 5:00 pm.
Conference Room. Association for Good Government
Henry George House
122 Little Eveleigh Street Redfern NSW

Here, in this 1891 work, George issues a passionate call to Pope Leo XXI to reconsider his public denunciation of the very notions of egalitarianism and opportunity that George had championed throughout his career as an economist.

INFORMATION SYSTEMS STRATEGIC PLANNING
Sunday, 10th February. 2:00 - 4:00
Conference Room. Association for Good Government
Henry George House.
122 Little Eveleigh Street Redfern NSW


Information technology has been growing by leaps and bounds and has posed challenges to even the oldest & most experienced institutions around the world. Members are invited to participate in an activity involving the re-design of the Association's website in order to serve the membership, its growing local and global network & public more nimbly and proactively.
PRIVATE VIEWING & DISCUSSION:
APOCALYPTO
Saturday, 16th February. 2:00 - 5:00pm.
Apocalypto is a 2006 American epic adventure film co-produced, co-written and directed by Mel Gibson. The film features a cast of Native American and Indigenous Mexican actors. Set in Veracruz, Los Tuxtla around the year 1511, Apocalypto portrays the journey of a young man named Jaguar Paw, an early Mesoamerican hunter and his fellow tribesmen who were captured by an invading force after the devastation of their village. They also must escape human sacrifice at a time when the Maya civilization is about to end. The film was a box office success, grossing over $120 million worldwide, and received mostly positive reviews, with critics praising Gibson's direction, Dean Semler's cinematography, the performances of the cast, and the portrayal of Mayan civilization. (from WIKIPEDIA)
SEMINAR:
HENRY GEORGE VERSUS THE INTELLIGENTSIA
Sunday, 24th February, 2:00-4:00
Redfern Room. Club Redfern
2/159 Redfern Street Redfern NSW

This talk begins with the undeniable fact that George very early lost the support of many of what we would call the intelligentsia, support that has never been recovered. Even Leo Tolstoy claimed that George's theory was undeniable but the social inequality continued despite the prescription he supported. There is no disputing the fact that, today, little remains of the popularity that Henry George enjoyed in the turn of the 20th CE. How did it happen?  Its aim is to understand the reasons for this. By recognising the sources of resistance from a most influential segment of society, we may be able to formulate strategies to overcome them.


Speaker: Richard Giles
President, Association for Good Government

EXTERNAL EVENT: OPEN FORUM
The Story Behind Maps: a Politico-Historical View
8:00 - 10:00 PM WEDNESDAY 27 FEBRUARY

An invitation to a presentation of the interesting stories behind the development of maps since ancient Babylon to the universal access to Google Maps. Where is it leading the world in the 21st CE?

SPEAKER: JOFFRE BALCE,
SECRETARY OF THE ASSOCIATION FOR GOOD GOVERNMENT