| | | | |
| --- | --- | --- | --- |
| Welcome to the Association for Good Government | | | |
We are an organisation that believes that the growing problems we are experiencing can be combated far more effectively by securing our natural rights than by authoritarian controls.

Though we may not immediately see it, the natural right we need most is the right to land. Without it, we cannot begin to exercise our right to work, relish the fruits of our labour, or achieve a dignified existence.


This is the teaching of Henry George, American economist and social philosopher whose ideas and principles the Association propagates through submissions, courses, seminars, articles and its bi-monthly magazine Good Government.

=============================================================
APRIL ACTIVITIES
THIS WEEKEND

PRIVATE VIEWING & DISCUSSION:
THE MEASURE OF A MAN (LA LOI DU MARCHÉ)
(French with English Subtitles)
Saturday. 17th April 2021
Live viewing 4:50 (for a 5:00 start) – 6:30 pm
Discussion starts at 6:30 – 7:00 pm.
Click on link https://us02web.zoom.us/j/9756895867 to view
or type in Zoom Meeting ID: 97569 5867 on your App
Join us for a private viewing & discussion of a film relevant to the times & on work as a natural & not just a Constitutional or statutory right.

Physical attendance subject to conditions*

*For more information, click on our Events Section & proceed.
------------------------------------------

PAST APRIL ACTIVITIES
A Global Security Update and Briefing:
the Ukraine & South China Sea
Saturday. 5:00 – 7:00 pm. 10th April 2021.


Peace between nations has been an undercurrent in Georgist political economic discussion since the time of Henry George in the 19th CE.  Thus, the AGG is privileged to invite you to an event concerning the latest movements in two critical regions – the Ukraine and the South China Sea -- that have been grabbing international attention other than the current pandemic by two veteran analysts: John Hallam on Eastern Europe and Joffre Balce on the South China Sea. What are the risks the regions face & any policy recommendations to manage the friction in these flashpoints?

===========

---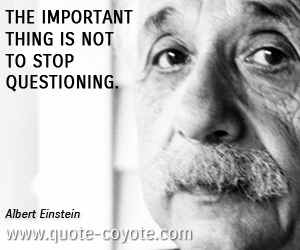 "Men like Henry George are rare unfortunately. One cannot imagine a more beautiful combination of intellectual keenness, artistic form and fervent love of justice. Every line is written as if for our generation. The spreading of these works is a really deserving cause, for our generation especially has many and important things to learn from Henry George."
- Albert Einstein
NSW Government regulations have required us to suspend meetings at Redfern for the time being.
We'll be trialling Zoom Seminars, and you'll be notified by email when these are happening, and how to log into them.
It's not at all complicated, and when you've done it once, you'll be 'Zooming' with everyone.
Course and Seminar material will be posted on our Facebook page.
Everyone is welcome to view, post questions and importantly give feedback.
Take care everyone, and looking forward to seeing you soon.*